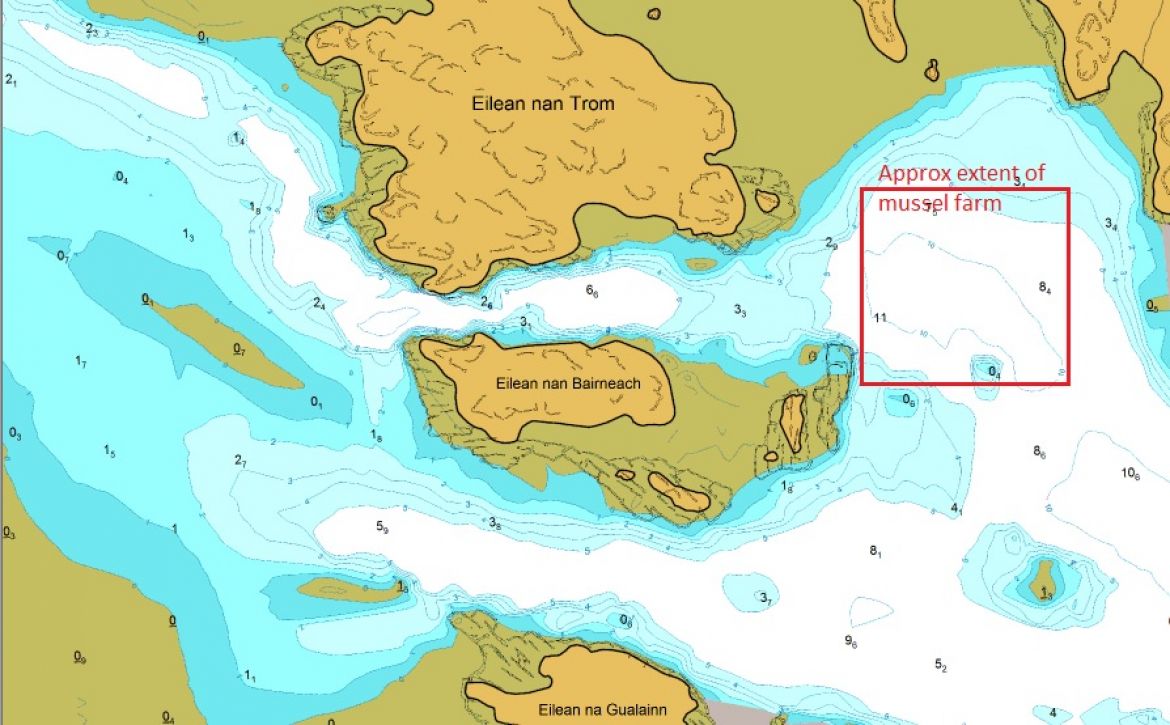 News
Obstructions in Loch Ailort, Morar
A mussel farm has been reported presenting a significant obstruction to the east end of the channel north of Eilean nam Bairneach. The reporter found that it was possible to pass by the farm as it was configured at the time (11/8/20) by navigating between the 0.6m and 0.4m rocks marked on the Antares chart of the area. It was judged that passage north of the 0.4m rock was not possible due to mussel strings.
The passage south of Eilean nam Bairneach is not affected but it is constrained by a minimum depth of 1.8m west of the island.
Our reporter concluded "It's my opinion, having time to reflect on it that it's a difficult choice between recommending either route. One is rock dodging (N route), and the other risks sand brushing the keel (S route). Neither would be much useable in any sort of wind/weather for other than locals.

Further, there's another string just past this lot. It doesn't really pose the same risk, but just makes the whole area now very congested."
view all news